About Southwest Family Medical Weight Loss & Hormone Health
At Southwest Family Medical Weight Loss & Hormone Health, our mission is to provide personalized, compassionate, and evidence-based healthcare solutions to help you achieve optimal health and well-being. We are committed to offering innovative treatments and support throughout your journey, focusing on medical weight loss and hormone health.
Our team of experienced medical professionals and support staff is dedicated to ensuring you receive the highest quality care. Our experts work together to create customized treatment plans tailored to your unique needs and goals, offering guidance and support every step of the way.
Board-certified physicians with specialized training in weight loss and hormone health

Registered dietitians providing personalized nutrition counseling

Nurses and medical assistants ensuring your comfort and safety during treatments

Patient care coordinators assisting with scheduling and answering questions
PA Daisy Liljenquist
PA Daisy Liljenquist graduated from Bethel University in Mckenzie, Tennessee with a Bachelor of Science in Biology. She continued her education at South University in Savannah, Georgia, earning a Masters of Physician Assistant Studies. She recently moved to Arizona to live with my three sisters, and enjoys exercising, hiking, and spending time with her family.
Dr. Scott Taylor
Dr. Taylor founded Southwest Spine & Rehab in early 2012. In addition to treating auto accident injuries, he focuses on total chiropractic wellness for all patients – regardless of the cause of their pain or discomfort. Dr. Taylor is passionate about his work, doing whatever it takes to help patients along the path to optimal health.
Dr. Dan Froerer
Dr. Froerer has 4 children and one grandson. Dr Froerer loves spending time outdoors with his family and is an Eagle Scout. He continues to utilize the values he learned as a scout to help patients return to the life they love. Dr. Froerer desires to be part of the solution to help patients take back control over their lives and improve their quality of life.
Dr Josh Korson
Dr Korson is originally from Lake forest California but has enjoyed living in Arizona with his wife and kids. He graduated from Northern Arizona University with a Bachelors of science and then completed his education at California State University-Northridge with his doctorate in Physical Therapy. Dr Korson loves spending time with his family, he loves sports and especially hockey! Dr Korson has a strong passion for physical therapy and lvoes working with patients regain the ability to do the things they love.
Dr Evan Short
Dr. Short graduated with his undergraduate degree from ASU in Kinesiology and continued his study at Midwestern University where he received his Doctorate in Physical Therapy degree. Dr. Short enjoys working closely with his patients to help return them to the things that they love. He was born and raised in Arizona and loves spending time outdoors mountain biking and coaching youth soccer.
Our Nurses & Office Personal
Angela
Hi my name is Angela i am the morning massage therapist here at southwest family . I have been a massage therapist since 2012 and have been loving every minute . I truly enjoy what I do , I make sure to customize my medical massages to each patient's needs to help them start feeling better and get back to living their best life (: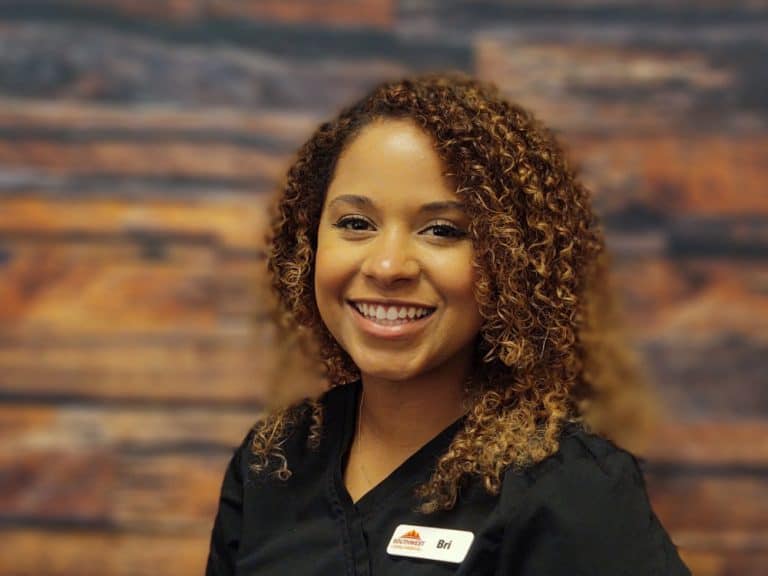 Bri
Hi! My name is Bri! I am from Washington state and moved to Arizona in January and joined the Southwest Family Medical team. I received my bachelors in Exercise Physiology with a minor in nutrition. My passion is health and cultivating a healthy relationship with your body. I enjoy cooking, reading, exercising, and anything social!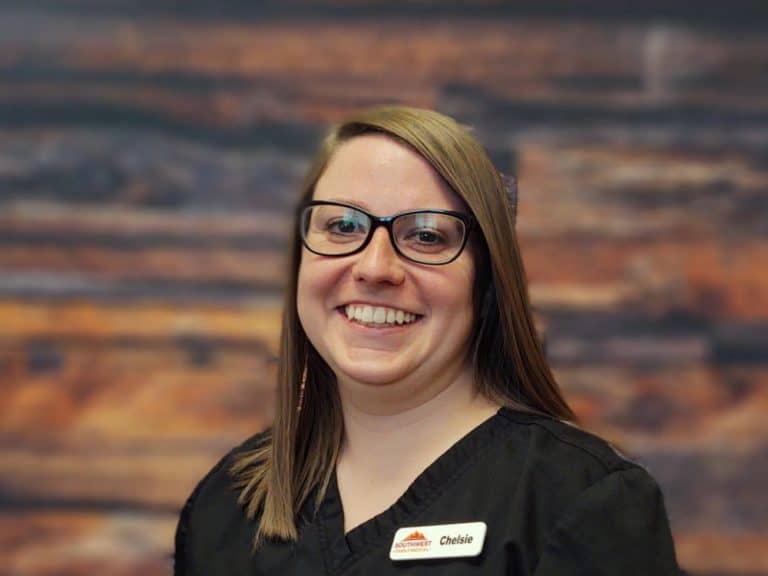 Chelsie
In case you were wondering, my name is Chelsie. I have been with Southwest Family Medical since early 2019. I am the youngest in my family of 5 (3-brothers 1-sister). I quote movies & TV A LOT! I enjoy going to concerts and like to watch/follow the Arizona Cardinals and ASU football. "...and in case I don't see ya, good afternoon, good evening, and good night! (The Truman Show)"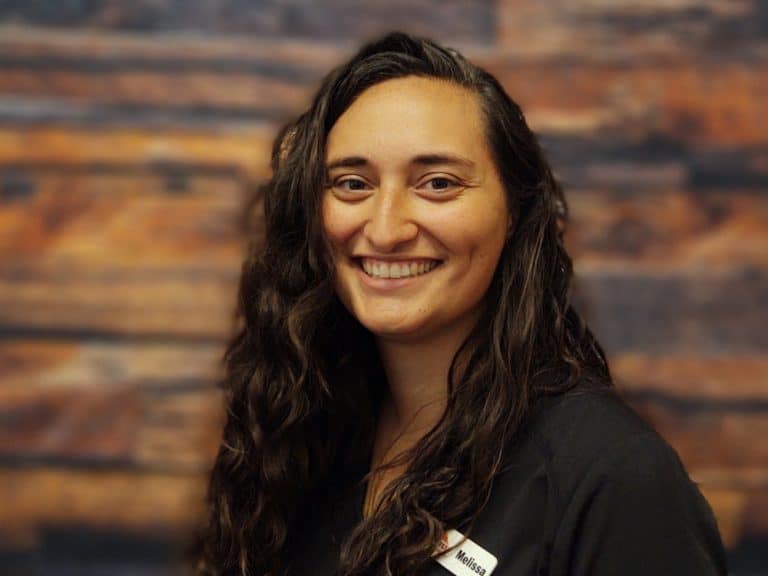 Mellissa
Hello! My name is Melissa. I've worked in a variety of medical settings including optometry, dentistry and now the chiropractic world. I'm studying exercise science and love everything in the medical field. My hobbies include sketching, kayaking and playing volleyball or rugby.
Tara
I was born and raised in the east valley of Arizona and couldn't picture myself anywhere else. When I'm not sorting through important paperwork and records, I'm usually working out, hanging out with my three pets, or starting a DIY project! I work primarily in the records department of the office but occasionally get to come help on the therapy floor with patients which I love.
At Southwest Family Medical Weight Loss & Hormone Health, we prioritize your individual needs and work closely with you to develop a comprehensive treatment plan. Here's what sets us apart:
Personalized care: Each patient receives a tailored treatment plan designed to address their specific health goals and challenges, ensuring optimal results.

Expert team: Our multidisciplinary team of healthcare professionals is experienced and skilled in the latest medical weight loss and hormone replacement therapies.

Comprehensive approach: We consider all aspects of your health, including nutrition, exercise, and lifestyle factors, to provide a holistic approach to your well-being.

Ongoing support: Our team is dedicated to offering guidance, encouragement, and resources throughout your journey, helping you maintain your results and achieve long-term success.

Cutting-edge treatments: We utilize the latest advancements in medical weight loss and hormone replacement therapies, ensuring you receive safe, effective, and evidence-based care.
Transform Your Health Today
Take the first step towards a healthier, happier life with Southwest Family Medical Weight Loss & Hormone Health. Our dedicated team is here to support you throughout your journey, providing expert care and personalized solutions for your unique needs. Contact us today to schedule a consultation and begin your transformation.